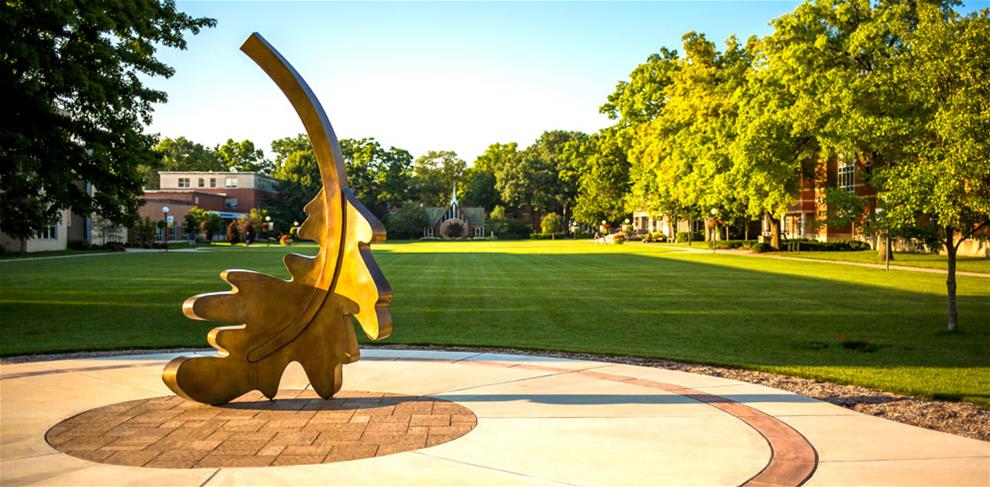 Thinking of visiting Manchester?  We are so glad! We hope you can visit campus in person because it is the best way to picture yourself here and see if Manchester feels right for you.
Plus, we want to meet you!
You can register to visit on most weekdays and many Saturdays. Check below, too, as we add special events for the fall semester. We also offer special visits events on Saturdays plus events that focus on specific academic and other areas.  
Can't make it in person?
Check out our
virtual visit options
. You can meet online with an admissions counselor or take your own self-guided tour!
Earn $2000 toward your tuition!
Visit on campus during the spring semester of your junior year or anytime during your senior year and earn an extra $2000 ($500/year x 4 years) toward your tuition! That's in addition to the generous aid you'll already get from Manchester scholarships, and it applies for all four years of your undergraduate college career! This visit scholarship is only awarded after an on-campus weekday, Saturday or special event visit where you spend time with Admissions and take a campus tour – it will not be awarded for virtual visits.

Covid Information:
Masks are optional in all areas of the University.
Individual Weekday Visit
September 1 - May 31
-Various times offered-
This is a great visit opportunity for high school students to check out Manchester.  The standard visit includes a campus tour and a meeting with Admissions.  This takes 90 minutes but you have options to add things like sitting in on a class, meeting with a professor and/or coach, eating lunch on campus, meeting with esports and more.  Please make sure to choose your preferences and add comments in your RSVP!  We can't wait to meet you.
---
Saturday Campus Visit
A Saturday morning visit includes a campus tour plus time with Admissions to learn about the application process, the academic program, financial aid, campus life and more.  Your visit also includes lunch.  We look forward to meeting you!

Date choices are:
Jan 21 - Feb 4 - Feb 18 - Mar 4
Mar 11 - Apr 1 - Apr 22 - May 13
---
Football Visits – Jan 3 to March 17
Football visits at Manchester take place on many weekdays and some Saturdays - click the link for more info and to see all the options!  

Click here to see options!
---
Junior Preview Week
April 24 - 28
Junior Preview Week runs each day from 9:15 a.m. to 1:30 p.m.  This is a great overview and first visit to Manchester!
---
Nursing Program Visit
Visit Manchester's campus in North Manchester to learn about the Bachelor of Science in Nursing (BSN) Program! The visit runs from 9:30 a.m. to 1 p.m. ET and includes admissions info, a campus tour, details about the nursing program, plus lunch.
---
March Academic Days
Weekday visits to get a more in-depth overview of certain majors, departments, Colleges or areas of study. Your visit might include an overview of academics; sitting in on a class; a student panel; lunch with faculty and current students; a tour of campus; and time with Admissions. 
Dates and areas of study:

Tues, March 7:  Nursing - RSVP here!
Fri, March 10:  Gilbert College of Business - RSVP here!
Fri, March 10:  Health Sciences - RSVP here!
Mon, March 13:  Exercise and Nutrition Sciences - RSVP here!
Thurs, March 16:  Education - RSVP here!
---
Music Visits
Audition for a music scholarship of up to $3,000 and learn about the Music Department at Manchester!  There are multiple ways to visit and be involved.  Questions?  Email Music Faculty at Music@Manchester.edu.
---
Discover What it Means to be a Spartan